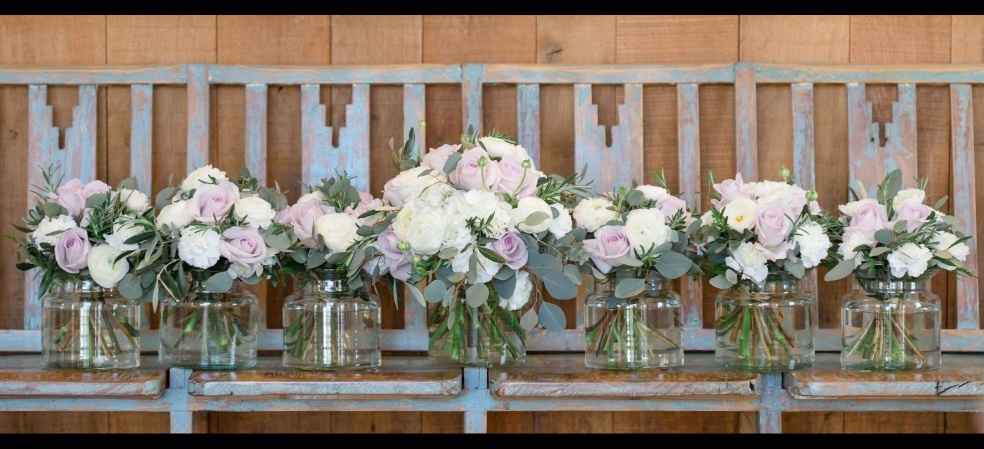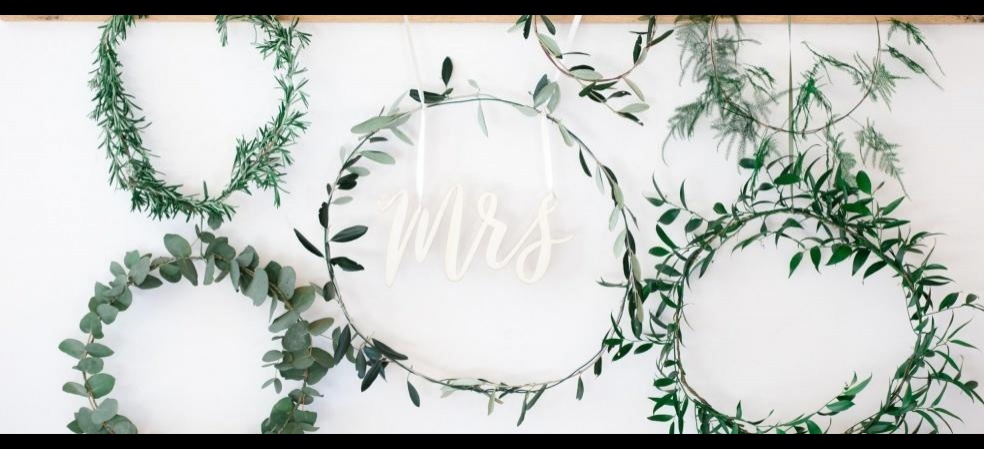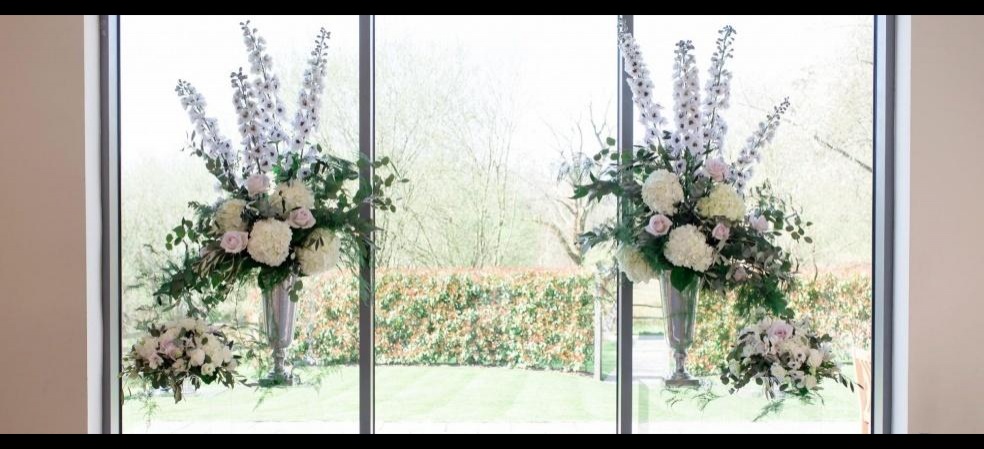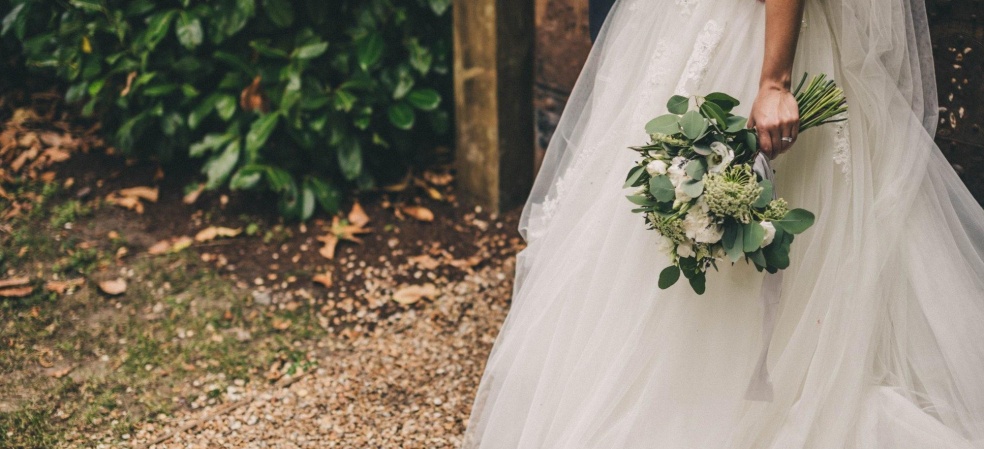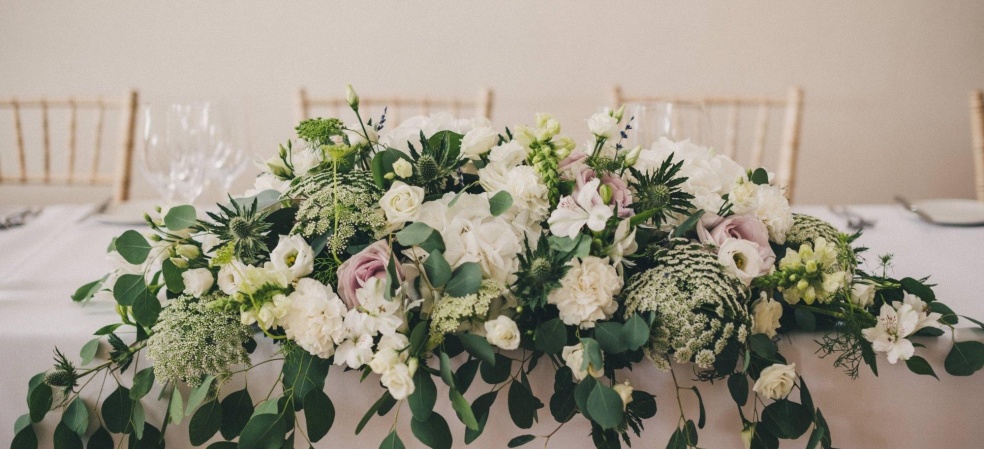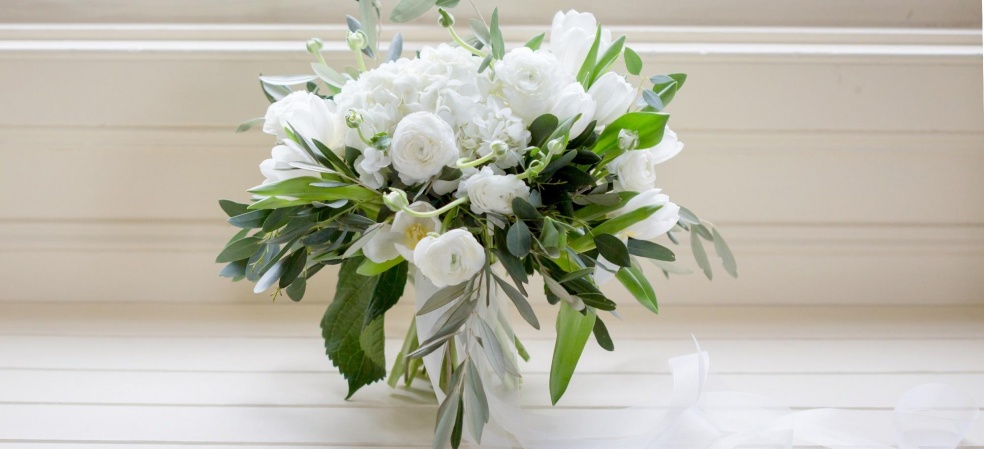 Weddings, Natural, cottage garden and a bit whimsical
You may not know what you like when we first meet up, I will work with you to develop a design which you will love and make your wedding flowers look as special as possible. We can create you a personal flower package that is tailored to your needs, or maybe one of our flower packages will help you keep in budget. If you only need a bride's bouquet and buttonholes, we can do this to.
All our floral designs are arranged floral foam free and in containers that can be re-used or you may like us to use containers you already have. We hire floral arches with realistic foliage's that we can decorated with fresh flowers of your choice. Please take a look at what we can offer as well as our fresh flower packages. We are trying to make our little stamp on the environment, re-use, re-love!
I would love to work with you and we can start by checking we have your wedding date free. Once we can confirm your date we will start with you emailing me a few designs you like. I will ask you your budget, this isn't to be nosy or to bump up the price! I ask so I can recommend you the best possible flowers and designs to come with in your budget and create you something truly memorable for your special day.
All consultations are on appointment only at your Wedding venue or maybe you would prefer to discus your flowers in the comfort of your home of an evening. Wedding flower packages are email, phone only consultations, please do get in touch with any queries using our wedding booking form. I look forward to hearing from you. Sam xx
what our brides say about us!
Sam was amazing from the beginning and throughout.
I basically had an idea of a colour palette, a few jars and bottles that I had bought and she created a masterpiece.
Thank you for making our wedding day magnificent!!!
Sam and her colleagues made our wedding even more special with their wonderful flowers. Sam knew we had a budget and gave us some helpful tips and didn't mind how many times we kept popping in. Everyone was lovely there and our flowers on the day were wonderful, and everyone complemented on how nice they were, and we can't thank them enough. Would definitely recommend to anyone who is due to get married.
Sam was amazing to work with. She has a fantastic eye with her floristry - she has the ability to create a range of styles and was able to capture exactly what we were looking for. She is a lovely person to work with.
/opt/ft/core/content_blocks/bootstrap/CMSMoreElements/content.tpl.php