Floral workshops in local venues around Aldershot and Farnborough, or tailor made in your home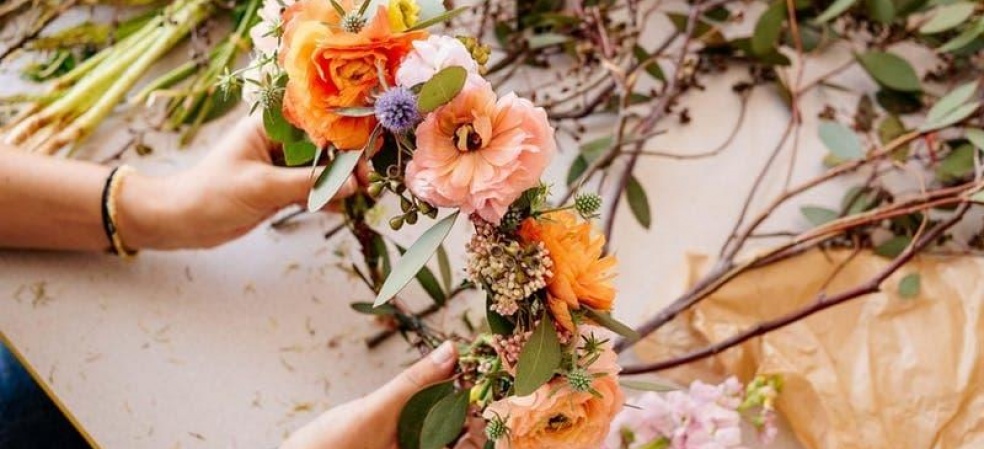 We offer a variety of fun and interesting floral workshops, for all abilities. Our workshops are held at various venues in and around Farnborough.
We can organise tailor made work shops If you?re looking for an alternative kind of hen party activity, team building or would like to treat your colleagues to a fun evening, even that special birthday! Or perhaps you just need an excuse to have a catch up with friends then one of my workshops could be just what you are looking for. Our tailor made workshops run on demand at a venue of your choice.
DATES run on demand
Create a floral crown from either fresh or artificial flowers to take home or wear out for the evening!
Hand-tie bouquets made from seasonal flowers and some times foraged greenery.
Maybe you have seen something you would like to be taught to make, get in contact to see if I can run a tailor made workshop for you and your friends.
A minimum of 6 people is needed to run one of our tailor made floral workshops.
£35 pp includes all you need to create your very own floral masterpiece & normally take around 2 hrs.
Please allow 30 mins either side of your allotted time to allow setting up and clearing down. We have several venues that would be happy to hold your workshop for you for an additional fee.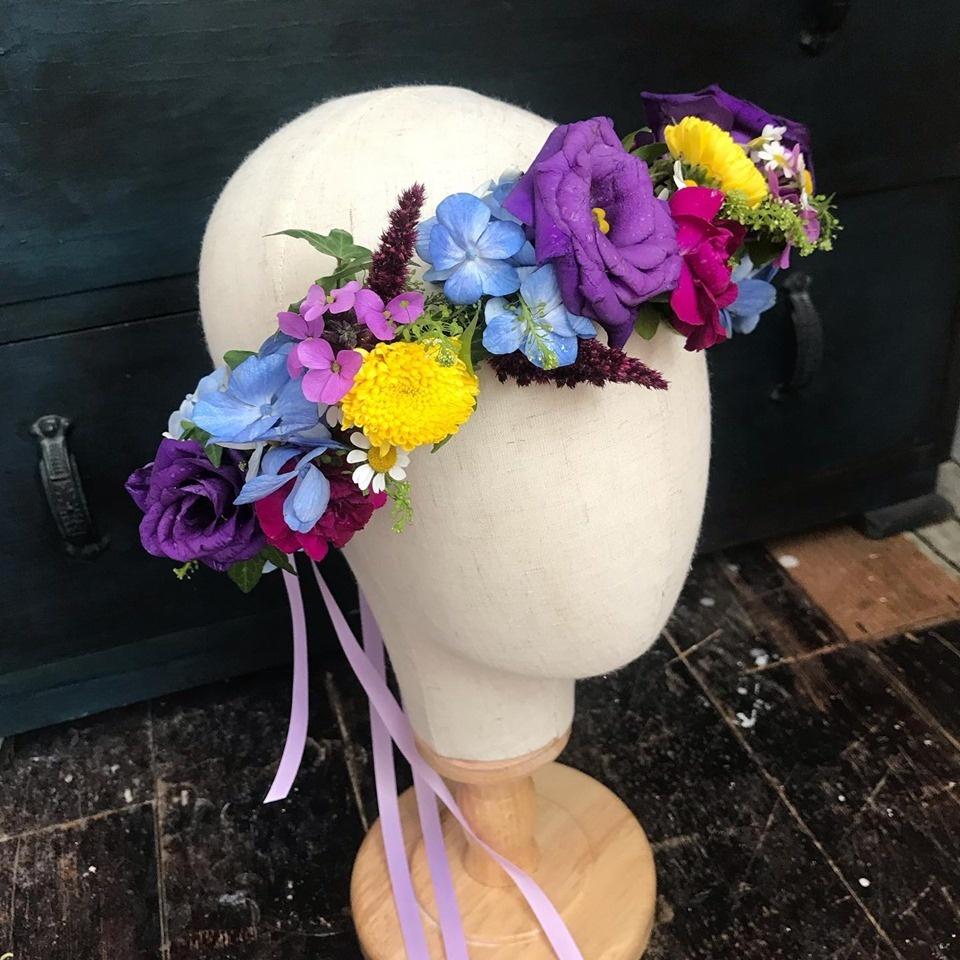 Morning Sam, I just wanted to say a MASSIVE thank you for last night! The ladies loved it and yet again you helped us make some beautiful wreaths and table centres.....as we said last night, Xmas can now officially start!!!! Enjoy the rest of your week and hope your other workshops go well! Have a fab Xmas and I'll be in touch in the New Year for a little Easter one!!!!
All our workshops are listed on Facebook as well as our website. follow us to keep in the loop!
/opt/ft/core/content_blocks/bootstrap/CMSMoreElements/content.tpl.php